Join the team
Work With Us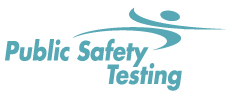 At PST, we are privileged to work with a team of experienced and dedicated professionals with an extraordinary depth of experience in the civil service, human resources, customer service, law enforcement, fire service and public safety fields.
PST Part-time Test Proctor
PST Test Proctors are responsible for accurately proctoring written and physical fitness testing in accordance with PST policies and standards.
Responsibilities:
Conducts both written and physical examinations in a manner that puts candidates at ease while maintaining order and a smooth operating environment.
May be responsible for resolving problems and issues as they arise in the testing session.
Monitor candidates' performance and records performance accordingly using both paper and electronic data entry methods.
Conducts quality control checks to ensure that all forms are properly completed, and makes corrections as needed.
Monitors facilities and candidate performance to ensure the overall safety of the candidates taking the tests.
Picks up and returns controlled test material and equipment at the designated storage or shipping point.
Qualifications:
One year of general experience. General experience is progressively responsible clerical, office, or other work that indicates ability to acquire the particular knowledge and skills needed to perform the duties of the position to be filled.
You will be evaluated on the basis of your level of competency in the following areas:

Customer Service
Integrity/Honesty
Commuication SKills

Education: One year of education above the high school level obtained in an accredited business, secretarial or technical school, junior college, college or university.
OR
Combination of Education and Experience: A combination of education and experience may be used to qualify for this position.
Conditions of Employment:
Appointment may be subject to a suitability or fitness determination, as determined by a completed background investigation.
Primary Work location: Washington State
May be required to travel up to 50% to perform duties (in the PNW region).
Work will be conducted on an intermittent work schedule.
A valid State driving license may be required.
May be required to lift objects up to 40 lbs.
Weekend work schedule may be required.
To Apply:
Send the following to jobs@publicsafetytesting.com:

Your current resume
Three professional reference names and contact information
Get Started Today
Are you passionate about supporting the public safety community? We want to meet you!