Information for Agencies
Investigation Services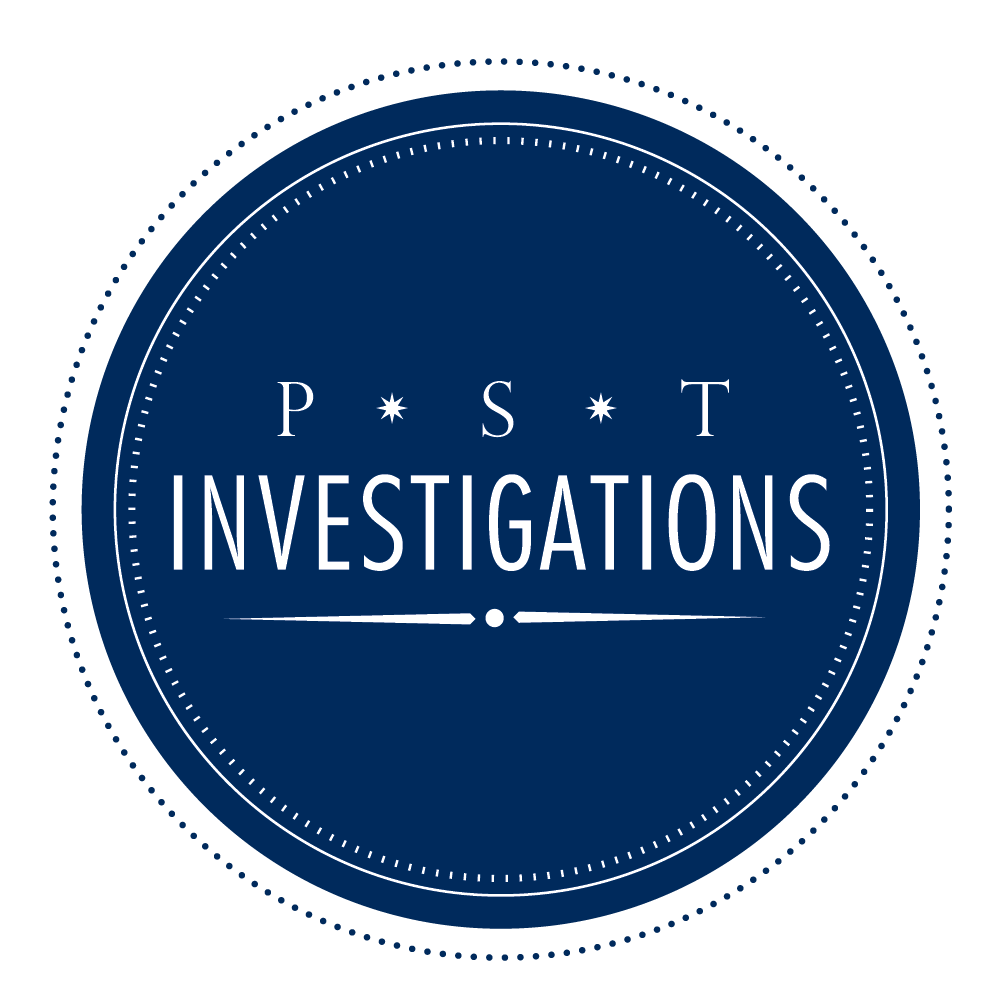 Our team of experienced investigators conduct objective, lawful, and independent investigations for our clients. Our expertise is in pre-employment and administrative workplace investigations. With a wealth of experience and a reputation of upholding the highest levels of professionalism and ethics, we provide the most thorough and productive investigations, assessments, and audits.
Background Investigation
PST is a State of Washington licensed Private Investigative Agency. Our investigators combine for an unparalleled 350+ years of experience in pre-employment background investigations, complex criminal investigations, workplace investigations and state-of-the-art interview techniques. Services include:
Detailed Personal History Statement (PHS)
In-depth candidate interview
Positive traits & Areas of Concern
Reference interviews
Current & past employer checks
Client debrief
Detailed report
Records Checks
Our investigators have extensive experience in accessing and documenting a variety of public records sources, including:
Criminal & Civil Court Records
Outstanding warrants
Sex Offender registration
Social Security verification
Address verification
Driving records
Credit reports
Education verification
Military history
Internet & Social Media Research
Workplace Misconduct Investigations
Determining who should investigate alleged workplace misconduct is an important decision. As an independent, unbiased investigator, PST assists public agencies of all types, including state, county and local governments, fire districts, school districts, utility districts, correctional facilities, 911 dispatch centers and others.
Our expertise includes administrative workplace investigations, internal affairs investigations, as well as a variety of work with private companies.
For more information on our investigative services, please visit PST Investigations at pstinvestigations.com.
EyeDetect®
Lie Detection
EyeDetect is next-generation lie detection technology and the only solution to measure deception based on subtle changes in eye behavior. It is the most accurate screening test available.
Used in employment screening & specific issue investigations
Used in court compliance cases, sex offender monitoring, etc.
20 to 40-minute test administration; Results in 5 minutes
3-hour examiner/proctor certification
Accuracy rates equal/better than the polygraph
Non-intrusive – no attached wires/sensors
Unbiased – automated interpretation
Public Safety Testing is an official Converus/EyeDetect Partner. Please contact PST if you are interested in learning more about EyeDetect, including an onsite demonstration of the technology.
What agency officials are saying about PST...
"Our Agency was thoroughly pleased with the excellent level of service provided by PST Investigations and our assigned investigator, Director of Investigations Greg Wilson.

Their investigation process met our Agency's tight timeline. They were readily available; their end product was precise, well-organized and the turnaround time was superb.

Should our agency have a future need for an outside investigation, we will absolutely contact PST Investigations."

"[The PST] staff are incredibly customer service oriented and are extremely proactive regarding the services they provide. They are professional, expedient, responsive and are experts in their field. I have the utmost confidence in all of the services they provide.

The background investigators they employ are very personable, experienced, professional, knowledgeable, and thorough in their investigations. They keep us apprised of any abnormalities or areas of concern as the investigation progresses and are very willing to do additional research or follow-up if we determine we need more information.

I never have to question the integrity or credibility of Public Safety Testing, and we have had some unique situations that could have easily provided opportunities for such issues. PST has never disappointed in regard to transparency, while providing us the highest level of confidentiality. They are respectful to our candidates and do not shy away from asking difficult questions. They consistently provide us objective, verified and well documented information in an extremely consistent format that enables us to make the best decisions possible."

"As an employment attorney, I have a frequent need for investigators when my clients receive complaints of employee misconduct.

In the past year I have relied heavily on PST because its team of retired law enforcement officers has extensive experience in conducting interviews and drafting investigation reports. As a result, my clients have received high quality investigations that were completed in a timely manner and at a reasonable cost. I enthusiastically recommend PST and its investigations team."
COVID-19 UPDATES
5/6/2020 Update:
TESTING IN WASHINGTON STATE CANCELED THROUGH MAY 31, 2020
All pre-employment tests in Washington State have been canceled until May 31, 2020 unless government restrictions are eased. With recent updates, facility closures, and government guidelines, this step is necessary and could be modified at any time. The health and safety of our customers, our staff, and their families is of the highest priority.
We will continue to evaluate developments and make changes to this policy as necessary. When we do resume testing, there will be plenty of events for everyone to test. We are in regular communication with our public safety agency partners, assessing alternatives to the traditional testing model and our testing policies. Any future updates will be posted on the PST website and our Facebook page.
4/1/2020 Update:
If you have tested with PST in the past 12 months, there may be additional positions you are now eligible to add. Several departments have temporarily changed their testing policies due to the suspension in testing that COVID-19 has caused. Please login to your PST account and navigate to the 'New Positions' page to see what departments you can add! We will regularly update that page in your account as departments send updates.
FUTURE TEST REGISTRATION
We know that there will be testing in the future - we just don't know when! We want you to be prepared for when testing begins again so we have created test events on our calendar that you can register for that will place you in a queue to be first notified. These tests are not "real" test events, they are essentially a holding area. You will be able to "reschedule" out of that event to any other event date/location at no cost. Registering now will also give you time to work on your Personal History Statement (PHS) so that your data will be ready and up-to-date to send to your departments once testing resumes.
To sign up for this placeholder event, select the June 15, 2020 test date in your category (police, fire, 911 dispatch, corrections, etc.).
You may also click on the test event of interest below to sign up:
Law Enforcement & Corrections Written and Physical Ability Test
Please check back here frequently and 'Like' our Facebook page to stay updated.
PST staff are working remotely and are available by email at contact@publicsafetytesting.com. We anticipate a high email volume and will respond as quickly as possible.